When we think about Autism Spectrum Disorder, we often think about children who are newly diagnosed or the needs of children as they enter the school environment and the challenges and obstacles they face as they navigate a traditional educational system.
However, it is just as important that we consider the fact that these children grow into adults. Adults who have Autism have just as many needs for community inclusion, meaningful work, managing stress, and facing the challenges of social interaction as children who have Autism, and have access to far less help or resources. For adults who have Autism, finding and maintaining meaningful employment can be a source of great pride, fulfillment, and satisfaction.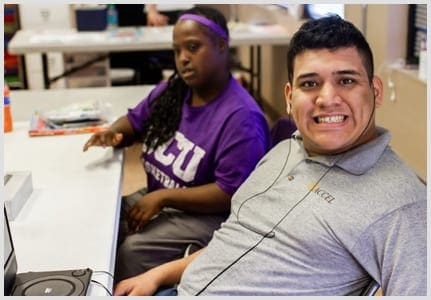 Historically, however, it has been difficult for people who have Autism to find regular, paid employment that complemented their unique abilities and desires. While there are many places where this is changing for the better, we can do more to help adults who have Autism find the right career exploration and employment options by improving employment programs available, adaptive work environments, and finding the right program for our loved one as a unique individual.
In this article we will discuss the barriers to employment that may exist for adults who have Autism, how the right career exploration and employment program can help break down or eliminate these challenges, what to look for in the right employment program, and how evaluating the strengths and limitations of each individual can help them find the right job.
Similar initiatives have been undertaken at Ford and SAP. There is a carwash company in Florida, Rising Tide, which has received a lot of press and attention because they built their business by recognizing the strengths of employees who have Autism.
While more and more companies are seeing the benefits of hiring adults who have disabilities, there is still a long way to go to help adults who have Autism explore their own career interests and find appropriate employment.
Statistically, less than half of adults who have Autism are employed. Those who are employed, often only work part-time or work in jobs that are not suited to their skill sets, interests, or strengths.
There are several reasons that adults who have Autism may not be employed or may be underemployed:
Symptoms get in the way
People who have Autism have challenges in social settings. Interviewing for a job involves personal interaction in a new environment under stressful conditions. This can be overwhelming to someone who has Autism.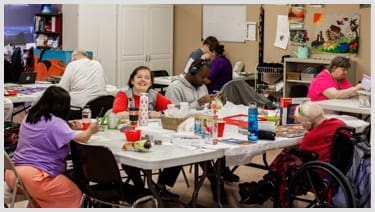 Making eye contact, initiating conversation or asking appropriate questions or picking up on body language and social cues all present challenges.
If employers are not understanding of the interview challenges and willing to make reasonable adaptations to their processes, this can hinder adults who have Autism from being hired, despite being qualified for a job.
Expectations are low
Unfortunately, many people who have Autism Spectrum Disorder are underestimated. This is true for employers and even for families. Sometimes there is very little expectation that employment is a good fit for their loved one.